We all know that women are under-represented in the technology sector directly or in ICT roles in other industries. Increasing participation of women in technology roles will guarantee an adequate pool of talent, whilst fostering innovation and greater connection with female consumers and the best ways to communicate with them.
'Women Choose Tech' was set up by FIT in 2021 to attain 33% female participation in tech apprenticeships by 2022, one positive step to help contribute to an improved gender balance in the ICT specialist workforce.
Hear from Antonela Mrkalj, and her experience as a FIT Tech Apprentice

Employers: How to get involved
Hire a female
tech apprentice
Widen access to highly motivated tech enthusiasts with bespoke skills
Grow tech-savvy teams efficiently
Bring fresh thinking and energy to new technologies and product development
Add more resources to your team so experienced staff can do what they do best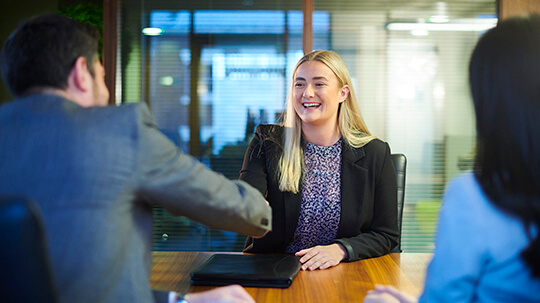 Avail of the gender-based bursary per apprentice (€2,666) for employers who hire a female tech apprentice on our ICT Associate Network Engineer or Cybersecurity programme.
More information available at Gender Bursary.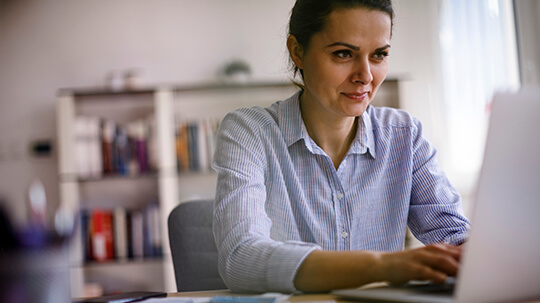 Recruit a newly qualified
female tech apprentice
Newly qualified female apprentices are coming on stream all the time. Get in touch if your organisation is interested in considering a candidate in your selection process.
"Neueda are delighted to participate in the FIT apprenticeship program. It is very important to us to invest in local talent, recruit in the Midlands region and to ensure a gender diverse workplace. The FIT apprenticeship gave us the opportunity to do this. We are extremely happy with the apprentices and the onsite training give them a super opportunity to grow into important members of our team. They have all integrated extremely well and we look forward to what the future holds for them in Neueda."
Females in tech: How to get involved
Be the inspiration for other females by sharing your journey to a tech career​
Every women has a different career journey and we want to hear yours. Help inspire other women by sharing your story about your route to a tech career.
Are you a Tech Apprentice or currently working in Tech? We want to hear about your positive experience in tech in order to help other women make that step. Share your story to let other females know the opportunities and benefits available with a tech career.
Download and share our graphic on your own social channels to encourage others to join our mission. Tag us @fastrackintoit and use the hashtags #womenchoosetech #fastrackintoit
Are you interested in a career in tech?
Learn more about a tech apprenticeship
Watch this 3 minute video for more information.
"I was able to work and learn at the same time thanks to the apprenticeship. You get presented with tasks and challenges that you wouldn't find in a classroom environment, while also allowing me to get the skills and expertise I need for my chosen career. The help I get from tutors and colleagues at work has made me more confident. It's one of my favorite aspects of the apprenticeship."
"FIT provided me with great support to get into IT, supported me with MOCK interviews to help me prepare, software developer courses and working in a large IT company. It's been a great opportunity for me to be able to get back into the job market after the children and start working in Ireland."
"A Tech Apprenticeship for me is an excellent opportunity to go back to the IT Industry after a long career break. We learn new things every day, we act as a group, help each other and the support was great throughout, plus we get paid. I would recommend trying a Pre-Tech Apprenticeship to pick an area, and once you are ready, apply for a full Tech Apprenticeship. Best of luck!"
"If I were to summarize the Tech Apprenticeship in one word, it would be 'opportunity'. My course in Software Development was broad and varied enough to cover subjects such as project management and effective communication in business, and over time this knowledge helped me to identify a role gap within my team. I have learnt so much over the course of my apprenticeship and the earn-as-you-learn model is ideal."
"A Tech Apprenticeship offered me the opportunity to earn while I learn, providing for my everyday living expenses, and the chance to apply my classroom skills directly at the workplace. As a mature student pursuing a career change, I understand the value of work experience to kick-start a Software Development career which is a field rapidly growing in Ireland. I would recommend the apprenticeship to mature learners, career changers and anyone interested in IT!"
Hear from Emma Creevy and her experience as a Tech Apprentice
Check out our all female Tech Apprenticeship
An exciting two-year programme that enables women to carve out a career in tech
"Minimum two years' experience required" for a job as a developer is something you see quite a lot. With a Tech Apprenticeship, I was able to get that experience without having going back to college.