Healthcare English Language Programme (HELP)
HELP is an innovative Erasmus+ project which brings together an international consortium with the aim to create a healthcare English training programme.
The programme is in line with latest developments and requirements for learning in Higher Education and for the European workplace and taking up innovative potentials from media support for learning with mobile devices, connecting education and workplace.
HELP is a modular, media supported training programme, based on CEFR standards to satisfy demands of learner-centred formal and informal learning approaches for the English levels B1/B2. As an innovative approach it also satisfies the demand to develop intercultural competences for the growing multi-cultural workplace. HELP overcomes the patchwork of educational materials and approaches which has been used for English training in healthcare.


The programme provides an innovative standard learning setting for healthcare English learners and professionals at the B1/B2 levels of the CEFR that satisfies a demand on national and European levels.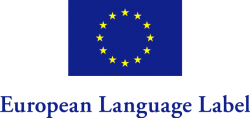 HELP was awarded the European Language Label 2017 for an innovative learning project. It has been recognized by the jury for being innovative and well-structured. It supplies materials that are unique and focused. Materials are particularly well-supported for autonomous learning. HELP are offering a high-quality product which has the ambition to change the traditional approach and to address learners across the healthcare system.
The programme is for everyone who wants or needs to work on communication skills for healthcare, care for elderly and healthcare tourism. The learning programme is for:
Professionals working as nurses, in elderly care taking and other healthcare profession, organised or individually, and that have a need of further learning, formal and/or informal, in order to meet the workplace needs
Universities, Medical High schools and Language Centres, European language teachers who teach English for Medical Purposes
European students from medical universities and medical centres, BA and MA programmes, who want to do apprenticeship or internship in European countries, attend courses and Erasmus programmes
European medical graduates and healthcare workers who want to develop professionally and be mobile on the EU labour market
Local governments and stakeholders dealing with challenges linked to internationalisation in care for elderly and healthcare
Translators who deal with documents related to the field
Service and management staff working in the growing sector of healthcare tourism.
"A good experience useful for my professional career."
"Very good, useful and very instructive module."
"I found phrases I will definitely use in my professional career."
"Opened my mind to many intercultural subjects!"
"I am lost for words, it was superb."
"A perfect way to improve English."